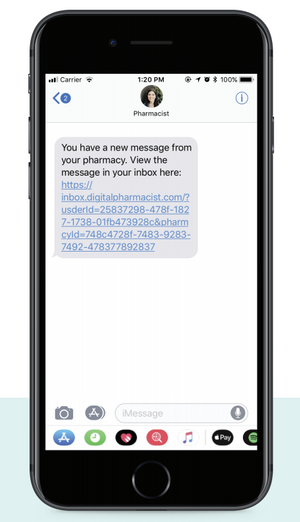 SEND ONE-ON-ONE MESSAGES DIRECTLY TO YOUR PHARMACIST
Save time and connect with your pharmacy by sending messages right from your phone!
You may receive a text from us stating "You have a new message from your pharmacy."
To view the message, click the link and enter your birthdate.
Your conversation is safe and secure.